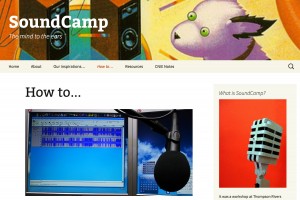 Held at Thompson Rivers University in the summer of 2013, TRU SoundCamp was a one day hands on experience in recording and editing audio for educational purposes. The web site includes valuable resources and guides.
We are bringing it back the You Show in a mini version on Tuesday February 3, 2015 from 12:00pm – 2:00pm at the Graduate Student Research Commons located in the Main Library (the Commons can be accessed from inside the library on the first floor).
In this session, Jon Fulton will provide an introduction to audio storymaking, discussing equipment and basic recording techniques.
You will get a chance to use the equipment that will get you a head start on the assignments for Part 1 of the Audio Unit where you will be acquiring audio for use in the next week's projects (when we go more into audio editing).
Audio Recording
Download
Share Your Audio in the Sound Pool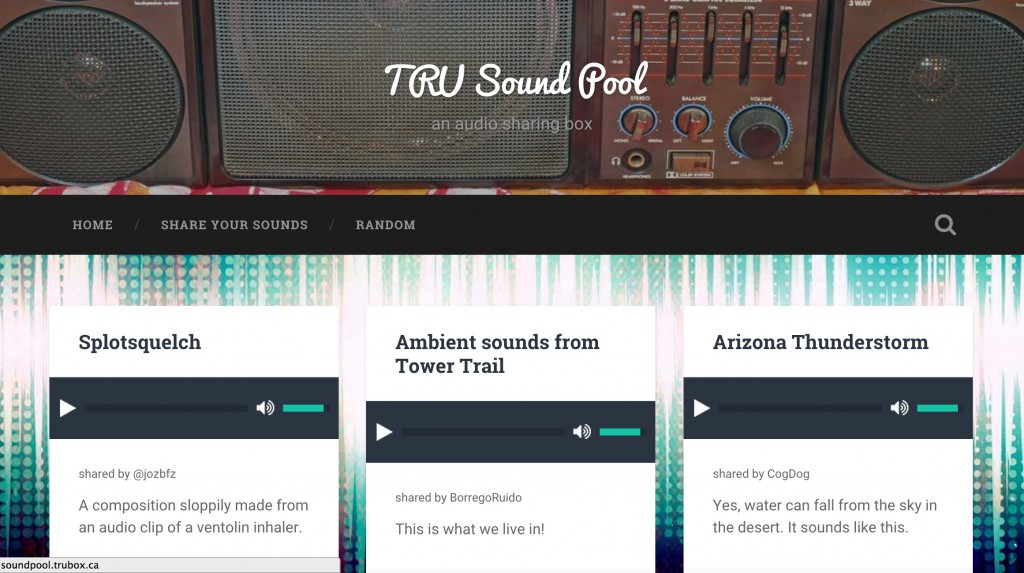 Links Shared by Jon
TRU Media Services Equipment Sign Out http://www.tru.ca/its/mediaservices/equipment_loan_out.html
Re-edit of a film Jon shot in 2nd year of the SFU Film Program, which won 2nd place at the Kamloops Independent Short Short Film Competition May 13th, 2010.

Tim's film "Calling Stephen Harper"

Jon's Recommended SoundCloud Channels from SoundCamp Participants