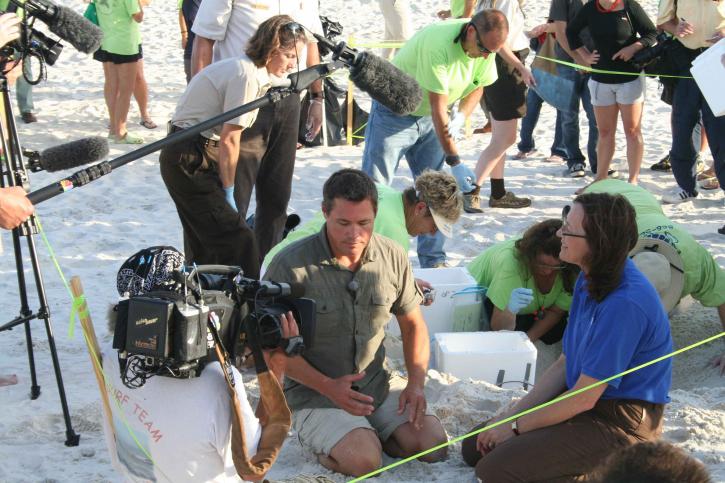 The sets and sound stages are still being constructed, and you actually do not have to do anything until we launch January 12, 2015.
How do I know what is going on?
The first of many good questions!

The front entrance of this web site will always have the most relevant stories in the big animated banner. But who wants to keep going to a web site to find out the latest information?
The first suggestion is to sign up for our optional newsletter we will send via email, usually once a week with a notice of the You Show events coming up.
The second is, as listed below, if you do not have one already, create a twitter account and follow us there. We shall tweet many things of value (and maybe a few messages of questionable value).
How the Heck Does This Work?
Another good question, my you are inquisitive!
You can check the Breakdown Sheets for an outline of the schedule of topics, each of which will explode in detail as you progress. Each unit will commence on Tuesday of the week when we start with a quirky short video intro (posted in the Front Stage) and a link to a full list of activities.
This will provide more than a week's worth of things to do. Pick and choose at your discretion.
We will give a heads up to those subscribed to the email newsletter (no pressure, but if it works, sign up for the updates via email) and likely even early on twitter (small amount of pressure).
There most likely will be a regular, small, but interesting Daily You Show Challenges offered to give you regular practice at being creative (regular habits like brushing your teeth) (but more fun).
For those at TRU we will schedule at least open two sessions per week. These will not be lectures or presentations per se, but we will address and deal with problems, issues, questions, or humbly acept high praise you may have. Bring your computers, bring your media. Think of it more as a studio work session. And there may be other special (oh special!) events with super special (more special!) invited guests.
We will expect suggest that you regularly share and provide in progress updates on your own blog as you starting making "stuff". It's also healthy to do an end of week reflection on the overall progress as part of your own back stage narrative.
I'm Chomping at the Bit to Do Something NOW!
Here are some things you can do if you want to get more ready in advance (always a good idea). We will provide more descriptive detail posted in the Props Room
Since this is the You Show and not the Us Show, most everything is optional.
An Email address We feel funny just typing this. Most of you may already have several. But you may want to think about which one is approriate for use as you vneture out on the open web. Maybe you do not want to use your work one. Maybe you do not want to mingle this with a personal account. It's more than easy to create a new one, maybe just for the use of the You Show. This is Your Choice.
A twitter account. You may have one (use it) or you may think it is horrible (a chance to try it?). It is probably the best way a distributed open experience like this can communicate on all directions. If you already have a twitter account, then follow @YouShow15 and as well, see what you can do to keep an eye on the #youshow15 hashtag. Maybe just say hello to get things going.

If you are new to twitter, create an account now! and maybe customize your account (do not go out in twitter with an egg icon, ok?).

Got a question or comment? Include #youshow15 in it when you tweet. Or just say hello. Or share cat photos.
A Blog. Again, if you have one you can use it. If not you can make a new one just for this work. If you are from TRU, contact Brian Lamb (blamb@tru.ca) and he can set you up with a new WordPress sandbox site — example http://mickey.trubox.ca/. It does not matter which blogging platform you choose, look to the guidebook for more details about blog platforms. And for the most part, any site that you use for the next 8 weeks can be exported to another platform. It is more important that:

The blog is public, meaning anyone can read it (no passwords).
The blog platform is capable of sending updates via RSS Feeds (do not quiver in fear if this is mumbo jumbo, most all of them do)
The blog platform has sufficient options for you to personalize it (because it is Your Show). But not get too caught up in the visual appearance of the blog, we will work through that in the second and third weeks; what we will start with is more focused on the writing and thinking about the organizational structure.

What should you do with a shiny new blog? Stay tuned. Or experiment on your own.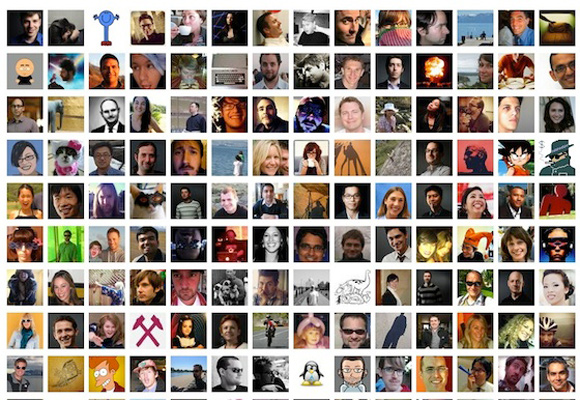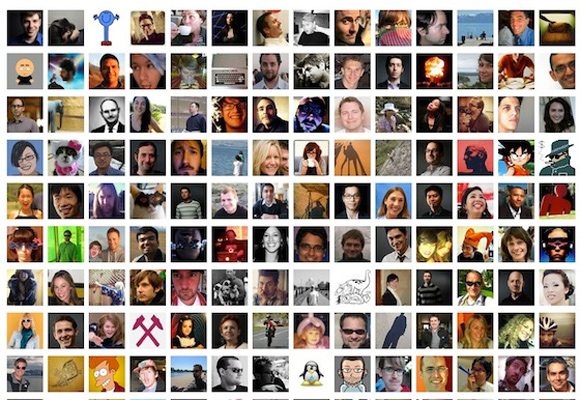 Set up a Gravatar. Most sites we will use call for the kind of personalization where you are represented by a small icon, or avatar. You might want to think about an image (photos of dogs are always welcome) or symbol or photo that you might want to use to represent yourself.Gravatar is a service that is used on many blogs where it can automatically associate an icon with the email address you enter in a web form. Again, this is completely optional. But it comes in fairly handy as you venture out on the open web.
Other Accounts We may be using a number of other social media sites as You Show moves into its full schedule. See the Prop Room for suggested ones if you want to set them up ahead of time. Again, if you already have these accounts, you are more than welcome to use them.