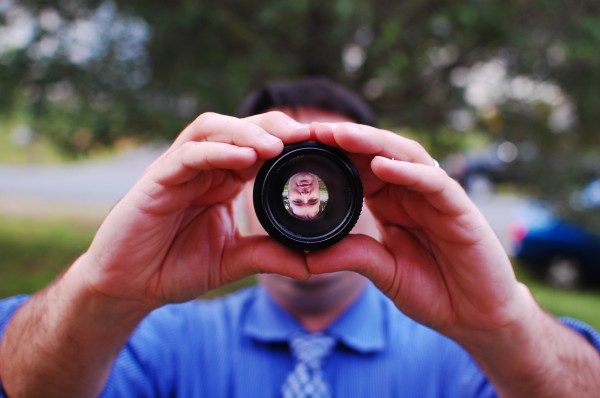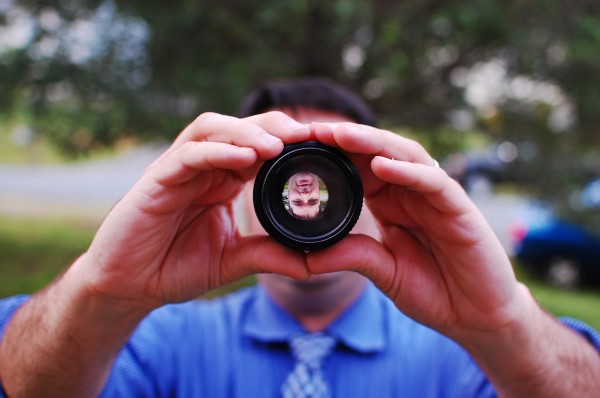 "There are no rules for good photographs, there are only good photographs."
-Ansel Adams
The photo and quote is from a previous ds106 student's perspective on photography. Jennifer had great insight.
The Brief:
How can we use visuals as more than illustrations (and adjunct to text) and more as a means of communication itself? In this unit we explore how to find and attribute images from the open web, develop/advance our own skills at taking photos we can use for our own communication, and practice some visuals storytelling.
We know that some of you are still struggling with figuring out your blog. Like we said (maybe 10 times) in last week's email… DON'T PANIC! The most important thing to do is (a) ask for help and (b) show up for one of our in person help sessions this week, or the open office hours via Google Hangout. We can also meet at other times if you need more assistance. But don't spin wheels, ask for our de-spinning services.
But make sure you are at least writing something on a regular basis.
The Roughcut
What is in store this week from You Show Studios? Brian and Alan break out their photo gear to talk about this unit.
Event List
This is what is going on this week. For those on scene at TRU, you are welcome to come to these events; and you will get more out of the experience by joining in and meeting/learning from others (who may be equally or more confused as you). Do not expect lectures from the Film Academy, many are working/practice open studio sessions.
The Breakdown Sheet
Open the sheet for suggested activities to work on in Unit 2. Just keep in mind they are all optional, but try to keep on pace to continually write and reflect on what you are doing, even if it feels like a random thought or just an interesting reference you have found. As you work on "assignments" try following the blogging guide for Showing Your Work Like a Champ
More Things to Try
Open the sheet for ideas of other assignments you can try to practice your image skills. Write up anything you do in your blog, doing so in a manner of showing your work Like a champ.
Extra Scenes
As a bonus some additional ideas and resources for thinking the use of images. You might want to consider writing a blog post about any ideas you get from these, and thinking about how the ways these elements might work in your own portfolio or web publishing. See if you can figure out how to embed videos in your blog! See tips for wordpress, blogger, and tumblr.
Parting Shots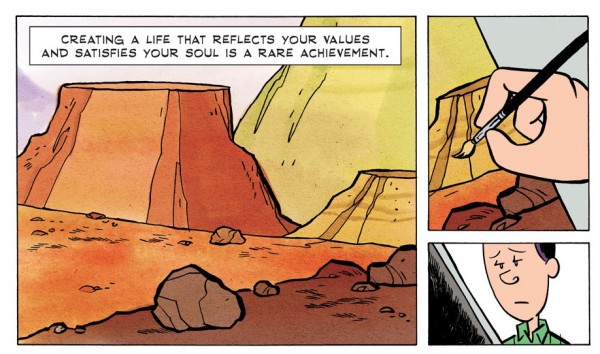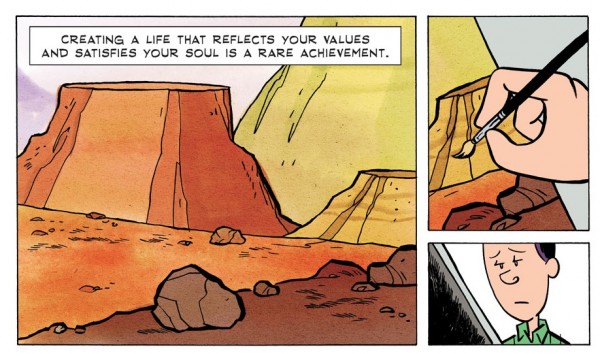 Cartoonists Advice created by Gavin Aung Thang in the style of Bill Watterson, the creator of Calvin and Hobbes. How does a comic style work for communicating a message?
You Show Units